Save the Date: SOFIC 2021
May 17 - 20, 2021
Tampa, FL
Beware of

2021 Unofficial Housing & Attendee Scams
2021 SOFIC Housing & Attendee Lists
SOFIC exhibitors and attendees have reported receiving solicitations from vendors NOT affiliated with SOFIC – specifically regarding hotel reservations and attendee list sales.
Attendee Email List Scams
We would like to remind all participants that NDIA does not distribute or sell an attendee mailing list or e-mail list for SOFIC. Any solicitation claiming to have a list of SOFIC attendees is fraudulent.
Hotel Reservation Scams
Housing for 2021 SOFIC will open in January 2021. Unscrupulous third parties are sending out emails not affiliated to NDIA, USSOCOM or SOFIC asking that attendees book hotel reservations through them. They are asking for full payment, do not provide any credit card information to these companies.
SOFIC's official housing and registration provider is Experient and NDIA has no affiliation with any other room brokers. Experient is the only company that is officially sanctioned and certified by NDIA to book hotel rooms on behalf of its exhibitors and attendees. Reservations made by unaffiliated organizations may appear to have lower rates, however they may be illegitimate, not have the rooms to sell, have unreasonable cancellation or change penalties, or be completely non-refundable. Please be aware of and report any unauthorized solicitation to NDIA.
Please beware of solicitations claiming to have a NDIA registration lists or for hotel reservations, these are scams!
vSOFIC is live:
vSOFIC's virtual platform will remain open for a limited time to registered attendees. Once on the landing page, attendees should "Log In" and then go to "My Account" to access the event.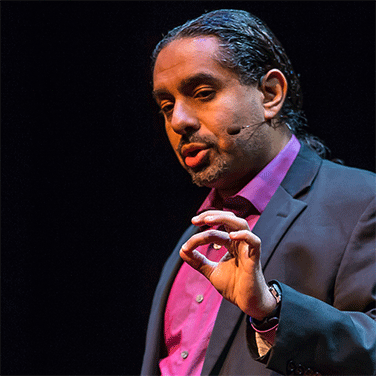 vSOFIC KEYNOTE SPEAKER:
Leading Expert on Innovation and Disruptive Technologies
vSOFIC
May 11 – 15, 2020
WHERE THE SOF COMMUNITY CONVENES VIRTUALLY
vSOFIC will provide a virtual platform for U.S. Special Operations Command leadership to share emerging requirements, challenges, trends, and capability gaps, and for industry to respond by describing existing and emerging capabilities. This exciting new event will enable critical conversations and collaboration as well as maintain existing and establish new networks and connections between the SOF Community and their traditional and non-traditional industry partners.
Hear from USSOCOM leaders on challenges, trends, and capability gaps facing the force.


Attend Sessions with USSOCOM's Commander, General Richard Clarke; Mr. James H. Smith, Acquisition Executive, USSOCOM; Component Commanders; Program Executive Officers; and a variety of acquisition experts.


Get detailed insights and tips on how to do business with USSOCOM and what capabilities it needs the most.


vSOFIC will offer learning PEO One on One Sessions Available
Want to see more?
View the
online agenda here
or download the
program here
.