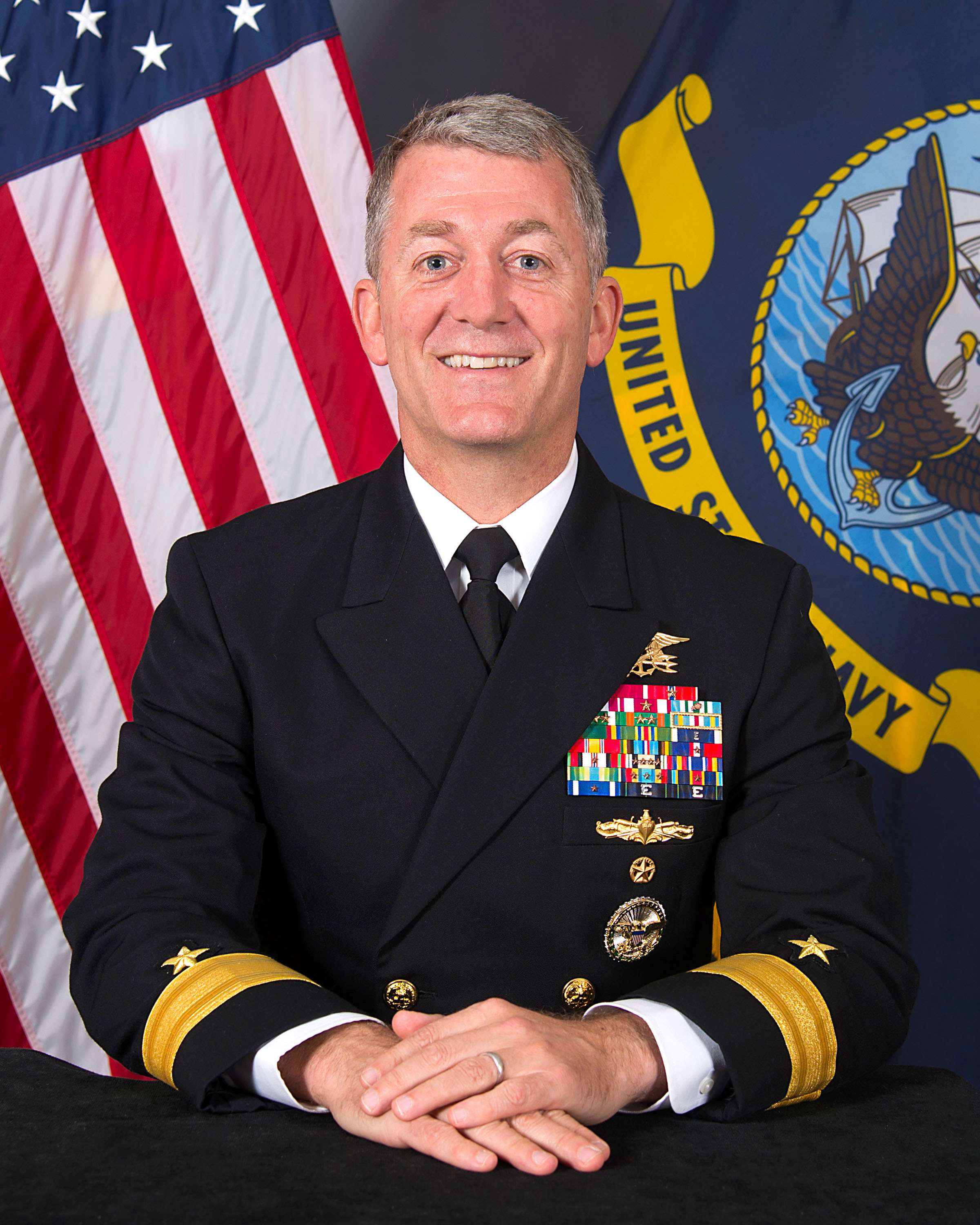 RDML Milton Sands
Commander, Special Operations Command Africa, U.S. Special Operations Command
Bio
Rear Adm. Sands is a native of Farmington, Connecticut and graduated from The United States Naval Academy in 1992 with a Bachelor of Science in Oceanography. He holds a Master's in Military Strategy and Planning from the Joint Advanced Warfighting School (JAWS) in Norfolk, Virginia.
His operational tours included surface warfare officer assignments onboard Newport-class tank landing ship USS Saginaw (LST 1188) and Spruance-class destroyer USS John Rodgers (DD 983). After graduating Basic Underwater Demolition / SEAL (BUD/S) training with class 203, he was assigned to SEAL Delivery Vehicle Team 1.
Additional assignments include two tours with SEAL Team 2, and assignment to a joint task force in Afghanistan. He commanded SEAL Team 8, was the chief of staff of Naval Special Warfare Group 2, and chief staff officer at the Naval Special Warfare (NSW) Development Group before returning to NSW Group 2 as Commodore.
Ashore Sands was a joint planner at Special Operations Command, Europe; a Counter Terrorism and Public Policy Fellow at Duke University's Sanford, School of Public Policy as part of the Navy's Federal Executive Fellowship program; director of Counter Terrorism and Operations for the Assistant Secretary of Defense for Special Operations and Low Intensity Conflict; and deputy operations officer at the Joint Special Operations Command.
Sands presently serve as commander, Special Operations Command Africa, U.S. Special Operations Command. He also served as commander, Naval Service Training Command and previously as vice-president, Joint Special Operations University at U.S. Special Operations Command. Sands is authorized to wear the Legion of Merit and Defense Meritorious Service Medal (3 awards), Bronze Star Medal (2 awards) as well as various other personal, unit and service awards.