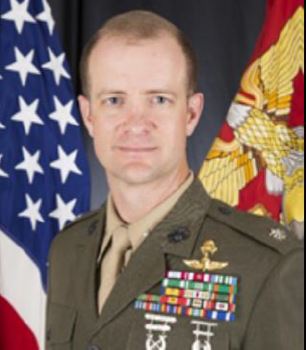 Col Ian Fletcher
Assistant Chief of Staff G-5/8 (Plans & Resourcing), Director – Combat Development and Integration, U.S. Marine Corps Forces, Special Operations Command
Bio
Colonel Fletcher is currently the MARSOC AC/S G-5/8 and Director of Combat Development and Integration (CD&I)
He is a native of Orcas Island Washington and was commissioned a Second Lieutenant after graduating from the US Naval Academy, Annapolis, MD in May of 1999. Upon completion of the Basic School and Ground Intelligence Officer training program, he reported to 3rd Marine Division, Okinawa, Japan.
Colonel Fletcher's command and leadership billets include: Reconnaissance Platoon Commander, A Company, 3d Reconnaissance Battalion, (2001- 2004); Headquarters & Service Company Commander, 1st Battalion, 5th Marine Regiment (2006); Force Reconnaissance Platoon Commander, 1st Reconnaissance Battalion (2007-08); Battalion Commander, 2d Raider Support Battalion, Marine Raider Support Group (2016- 18).
His staff assignments include: Intelligence Officer (S-2), Special Purpose MAGTF - Landing Force CARAT, (2001); Intelligence Officer (S-2), Battalion Landing Team (BLT) 1/5, 31st Marine Expeditionary Unit; Operations Officer (S-3), 1st Reconnaissance Battalion (2008-09); Ground Reconnaissance Advocate (POG-40), Headquarter Marine Corps (2009-12); Executive Officer, 1st Marine Special Operations Support Battalion (2013-14); Chief of Current Operations (J-33), and Deputy Chief of Future Operations (DJ-35), NATO Special Operations Component Command – Afghanistan (2014-15); Director, Commander's Action Group (CAG), and Deputy Director of Operations (DJ-3) – US Special Operations Command – Africa (2019 -2021)
Colonel Fletcher's operational deployments include IRAQI FREEDOM Iraq (2004, 2005), ENDURING FREEDOM (Philippines 2003, Afghanistan 2014-15), Operation OCTAVE Quartz (2020) and Marine Expeditionary Unit (MEU) deployments (2002, 2003, 2006 and 2008).
His professional military education includes: The Basic School, the Infantry Officer Course, Ground Intelligence Officer Course, the Expeditionary Warfare School, the Marine Corps Command and Staff College, the School of Advanced Warfighting, the NATO Defense College (Rome) - Senior Course, and the Joint Forces Staff College Joint and Combined Warfighting School. He holds master's degrees from the Marine Corps University in Military Studies (with distinction) and Operational Studies.
Colonel Fletcher's personal military decorations include: Defense Meritorious Service Medal with two Oak Clusters; the Meritorious Service Medal with two Gold Stars; a Joint Service Commendation Medal; a Navy and Marine Corps Commendation Medal; an Army Commendation Medal, a Navy and Marine Corps Achievement Medal; and a Combat Action Ribbon. He is qualified as a Military Freefall Parachutist, Static-line Jumpmaster, and Marine Combatant Diver.
He and his wife Monika live in Hampstead, NC with their son, Collin (18) and daughter, Blair(16).