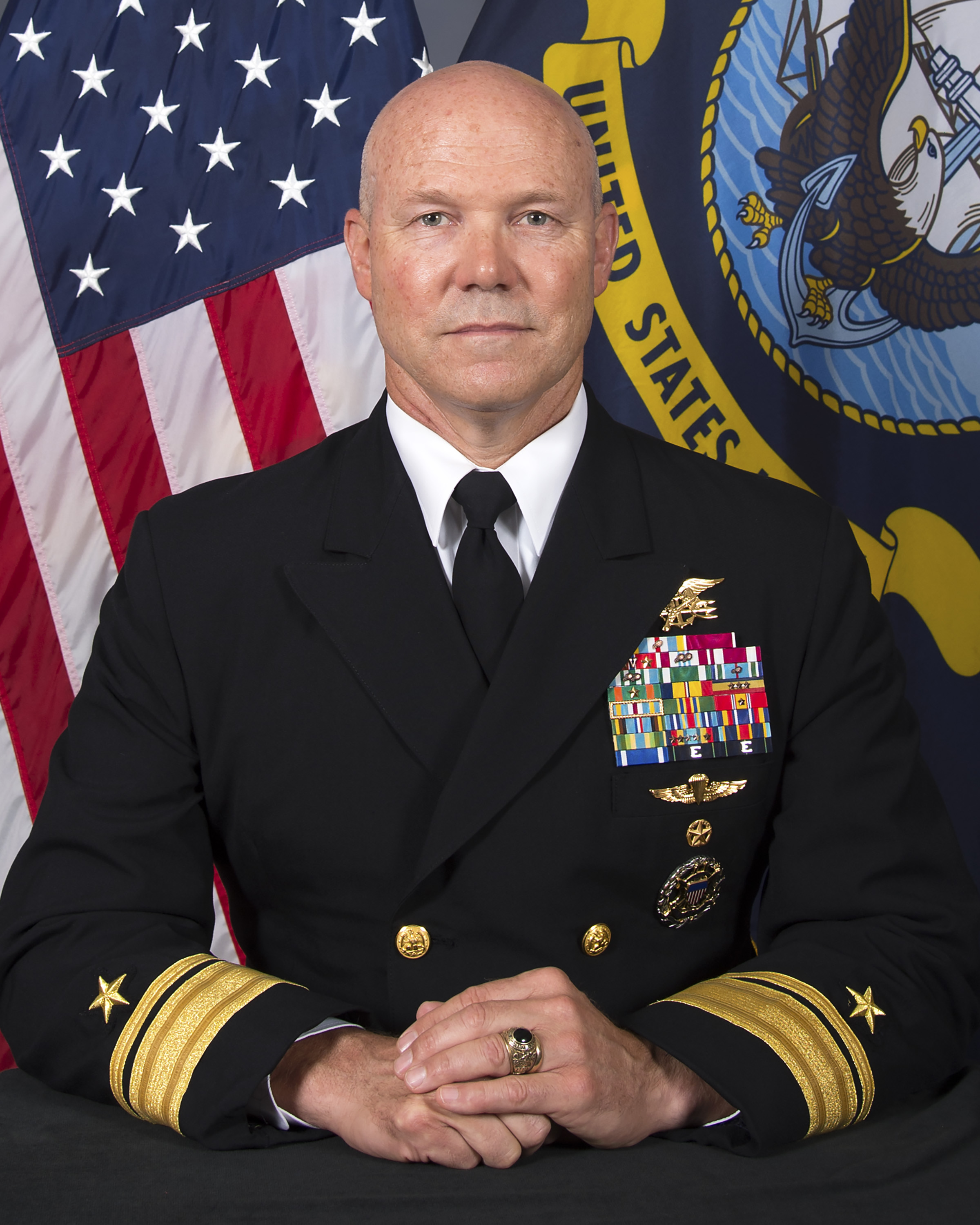 RADM Frank Bradley
Commander, Special Operations Command Central
Bio
Rear Adm. Frank M. Bradley is a SEAL Naval Officer who assumed command of U.S. Special Operations Command Central, MacDill Air Force Base, Florida in July of 2020 following assignment as assistant commander, Joint Special Operations Command (JSOC), Fort Bragg, North Carolina from 2018 – 2020.
Bradley is a native of Eldorado, Texas and a 1991 graduate of the U.S. Naval Academy where he studied physics and was a varsity gymnast. He began his career as a SEAL after completing Basic Underwater Demolition school (BUDs/SEAL) Class 179 in 1992.
He has commanded at all levels of special operations, including commander of Naval Special Warfare Development Group. He has multiple tours in command of joint task forces, and was among the first to deploy into Afghanistan following the attacks of September 11, 2001, and has deployed consistently since. Additionally, he has served with SEAL Team FOUR, SEAL Delivery Vehicle Team TWO and the Italian Incursori (Italian SEALs) as an international exchange officer.
Bradley earned a Masters in Physics from Naval Postgraduate School in Monterey, California where he received a provisional patent for his research in 2006.
His staff duty has included service as JSOC's J-3 Technical Operations division chief and deputy J-3; vice deputy Director for Global Operations for the Joint Staff J-3; executive officer for the Chairman of the Joint Chiefs of Staff, General Joseph F. Dunford, Jr. and the deputy director for CT Strategy for the Joint Staff J-5.