Updated as of 7/16/2020.
Save the Date: SOFIC 2021
May 17 - 20, 2021
Tampa, FL
Beware of 2021 Unofficial Housing & Attendee Scams
2021 SOFIC Housing & Attendee Lists
SOFIC exhibitors and attendees have reported receiving solicitations from vendors NOT affiliated with SOFIC – specifically regarding hotel reservations and attendee list sales.
Attendee Email List Scams
We would like to remind all participants that NDIA does not distribute or sell an attendee mailing list or e-mail list for SOFIC. Any solicitation claiming to have a list of SOFIC attendees is fraudulent.
Hotel Reservation Scams
Housing for 2021 SOFIC will open in January 2021. Unscrupulous third parties are sending out emails not affiliated to NDIA, USSOCOM or SOFIC asking that attendees book hotel reservations through them. They are asking for full payment, do not provide any credit card information to these companies.
SOFIC's official housing and registration provider is Experient and NDIA has no affiliation with any other room brokers. Experient is the only company that is officially sanctioned and certified by NDIA to book hotel rooms on behalf of its exhibitors and attendees. Reservations made by unaffiliated organizations may appear to have lower rates, however they may be illegitimate, not have the rooms to sell, have unreasonable cancellation or change penalties, or be completely non-refundable. Please be aware of and report any unauthorized solicitation to NDIA.
Please beware of solicitations claiming to have a NDIA registration lists or for hotel reservations, these are scams!
The 2020 Special Operations Forces Industry Conference (SOFIC) has been cancelled. The NDIA and USSOCOM teams value your support and are grateful for your involvement in SOFIC. With the safety and wellness of attendees and participants a top priority, NDIA and USSOCOM are following directives to avoid mass gatherings amid the Coronavirus pandemic and have decided to cancel 2020 SOFIC.
We sincerely appreciate your patience as we work through the many details regarding SOFIC and look forward to seeing everyone at 2021 SOFIC.
vSOFIC Information
Hotel Cancellation

For attendees who booked hotel accommodations through our official housing company Experient, your reservation will automatically be cancelled and there is no need to do anything further. If you booked directly with a hotel, you will need to call the hotel to cancel your reservation.
Cancellations & Refunds
Attendees
Thank you for your continued support of SOFIC and NDIA and for your understanding during these challenging times. We also appreciate your patience as we work through the refund process for SOFIC, ISOF, and the Awards Gala. Please expect your refund within 6-8 weeks.
ISOF Commanders Conference
ISOF is cancelled for 2020. Cancellation. All registrants will receive a full refund.
Can I apply my registration to vSOFIC?
Unfortunately, we are unable to transfer the registration to vSOFIC. If interested, please go to vsofic.org to register.
Exhibitors
All SOFIC exhibitors will receive a refund of all funds that were paid for booth space. Digital promotional add-on packages will not be refunded as these opportunities have already been showcased. If your company is interested in rolling over 2020 SOFIC exhibit space payment to 2021 SOFIC, please complete a SOFIC 2020 to 2021 Payment Rollover Survey.
Sponsors
All SOFIC sponsors will receive a refund for funds paid for sponsorships. Sponsorship monies may be applied to vSOFIC, any other NDIA event or refunded.
Meeting Space
Companies that secured meeting space through NDIA, will receive a full refund. We will do our best to accommodate the same meeting space secured for 2020 SOFIC for 2021 SOFIC, but this not guaranteed.
2021 SOFIC Exhibit Space
All 2020 SOFIC exhibitors will have the first right of refusal on the same booth space for 2021 SOFIC. All exhibitors will be contacted this summer with more information.
2021 SOFIC Sponsors
All 2020 SOFIC sponsors will receive first right of refusal for the same sponsorship package for 2021 SOFIC (if available). Please look for more information over the summer.
The 2020 International Special Operations Forces (ISOF) Week Capabilities Demonstration (CAPE Demo)
The CAPE Demo is cancelled for 2020.
USSOCOM Awards Gala
The Gala is cancelled for 2020. Cancellation and refund information will be sent as soon as possible. For more information please contact Andrea Lane, alane@NDIA.org.
Industry Gives Back Raffle
The Raffle will not be held this year, if you would like for your raffle ticket donation to go to the Special Operations Warrior Foundation, please Trish Wildt, twildt@NDIA.org.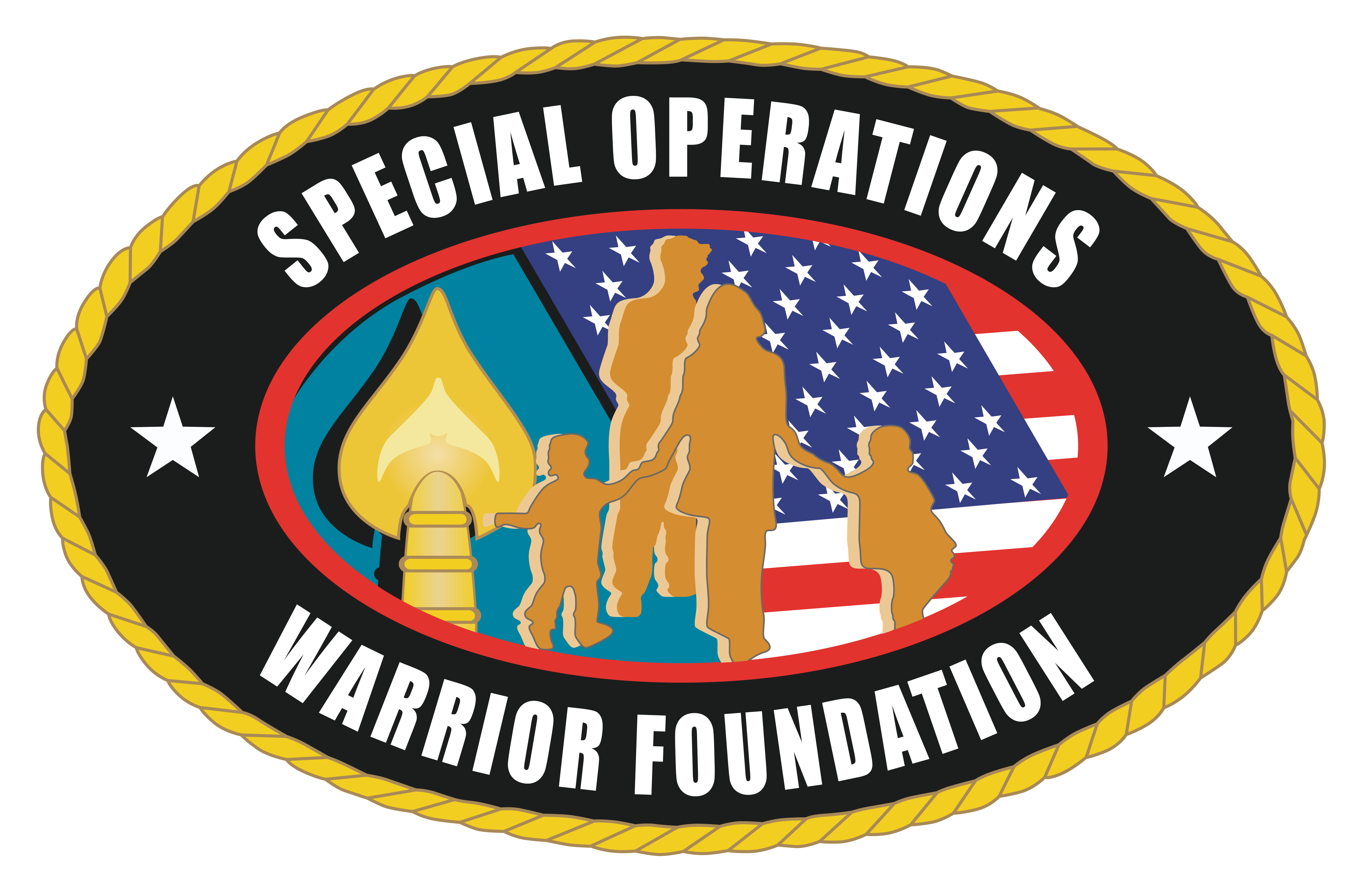 SOFIC Exhibition
The 2020 SOFIC Exhibition has been cancelled.
2020 SOFIC exhibitors will receive first right of refusal on the same space for 2021 SOFIC. Full details on the rebooking process will be sent over the summer.
Since companies from 2020 SOFIC will receive the opportunity to secure the same exhibit space for 2021 SOFIC, the Tier System will not be used for 2021 SOFIC.
Please contact Allison H. Carpenter, ahcarpenter@NDIA.org for more information.
Sponsors
Sponsors will also receive a first right of refusal for their same sponsorship for 2021 SOFIC (if available). All SOFIC sponsors will be contacted regarding their sponsorships.
Please contact Abby Abdala, aabdala@NDIA.org for more information.
Advertisers
We will be reaching out to all companies who have purchased advertising in the 2020 SOFIC Show Guide as soon as possible. Please contact Kathleen Kenney, kkenney@NDIA.org for more information.
Press Inquiries
Please direct all press inquiries to Evamarie Socha at esocha@NDIA.org or 703-247-2579.
Please let us know of any questions. We are happy to help or talk through any concerns or questions.
vSOFIC
May 11-15, 2020
vSOFIC will be an opportunity for USSOCOM communicate their capability needs and for industry to have the opportunity to tell them what you have to offer in a virtual platform. The on-line format will focus on USSOCOM's unmet software, artificial intelligence, machine learning and data analytic needs in web-based Information Operations, Mission Command systems and Hyper Enabling our Operators at the edge in the cognitive domain.
Visit vSOFIC.org for more information.
2021 SOFIC
May 17-20, 2021
Tampa Convention Center
Tampa, FL

SOFIC Contacts
| | |
| --- | --- |
| Conference | |
| Christine M. Klein | Trish Wildt |
| Sr. VP, Meetings, Divisions & Partnerships | Associate Director, Meetings |
| 703-247-2593 | 703-247-2586 |
| cklein@NDIA.org | twildt@NDIA.org |
| | |
| Registration & Housing | Exhibits & Sponsorships |
| Experient | Allison H. Carpenter, CEM, CMP |
| 800-424-5249 | Director, Exhibits & Sponsorships |
| 847-996-5829 (International) | 703-247-2573 |
| SOFIC@experient-inc.com | ahcarpenter@NDIA.org |
| | |
| Sponsorships | Exhibits |
| Abby Abdala | Sarah O'Hanley |
| Manager, Exhibits & Sponsorships | Manager, Exhibits & Sponsorships |
| 703-247-9461 | 703-247-9460 |
| aabdala@NDIA.org | sohanley@NDIA.org |
| | |
| Advertising | Press/Media |
| Kathleen Kenney | Evamarie Socha |
| Director, Sales | Director, Public Relations & Communications |
| 703-247-2576 | 703-247-2579 |
| kkenney@NDIA.org | esocha@NDIA.org |