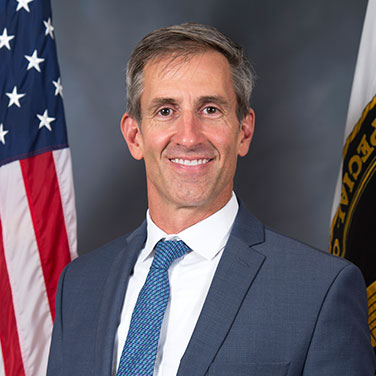 Spencer Baker
Director, Acquisition Agility, USSOCOM
Bio
Mr. Spencer Baker currently serves as the Director, Acquisition Agility, for the US Special Operations Acquisition, Technology and Logistics Center. He leads aggressive efforts to enable the rapid transition of emerging and game changing technologies and innovative solutions to Special Operations Forces through agile acquisition pathways such as SOFWERX, and Professional Development efforts including directing the Joint Special Operations University, Introduction to SOF Acquisition Course (ISOAC).
These efforts also include outreach, collaboration, rapid prototyping and experimentation with non-traditional small business, academia, inter agency partners, government labs, and other entities.
Mr. Baker previously served as the Division Chief for J42, Product Support Management in the USSOCOM J4. He was responsible for verification of sustainable requirements, guiding SOF sustainment strategy, and leading fifteen Lifecycle Logisticians through the effective planning and execution of acquisition logistics functions of for all special operations forces equipment.
His additional, previous acquisition assignments include Lead Lifecycle Logistician for PEO-Maritime, USSOCOM, SOF AT&L, Director of Rotary Wing Contracts for Navy and Marine Corps assault helicopters and tilt-rotor aircraft, NAVSUP WSS, Philadelphia, and Contracts Specialist, H-60 SEAHAWK Program, NAVAIR.
His operational assignments include USS TENNESSEE (SSBN 734), USS LA JOLLA (SSN 701), SEAL DELIVERY VEHICLE TEAM ONE (LOG/SUP Dept Head), USS THEODORE ROOSEVELT (CVN 71) and SOCCENT/SOC FWD YEMEN (Contingency Contracting).
Mr. Baker is an MBA graduate of the Naval Postgraduate School, and the Kennan Flagler Business School Advanced Course for Logistics and Technology, UNC Chapel Hill, and the DoD Executive Product Support Manager Course. He has been a member of the Defense Acquisition Corps since 2010, and holds a DAWIA Level III certification in Contracting.